The owner's word
New Year's Eve 2023-2024
Sunday December 31 2023, New Year's Eve at Vieux Belleville, Piaf evening with special menu. Mandatory reservation.
See you soon.
Consult the program of our evenings.
All the best,
Joseph Pantaleo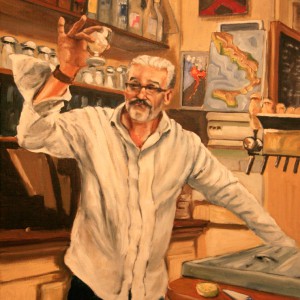 They talk about us!
Our artists
Our artists are just like our desserts:
it's all homemade!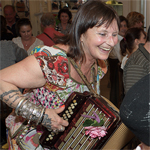 Riton la Manivelle, Minelle, Michel, Malène, Bernard Beaufrère, Daniel Teissedou…
They sing for you the répertoire and classic french songs.
Song sheets are available, you can chose songs and honour the artists.
Visit our tripadvisor page

Le Vieux Belleville's video
Edith Piaf nights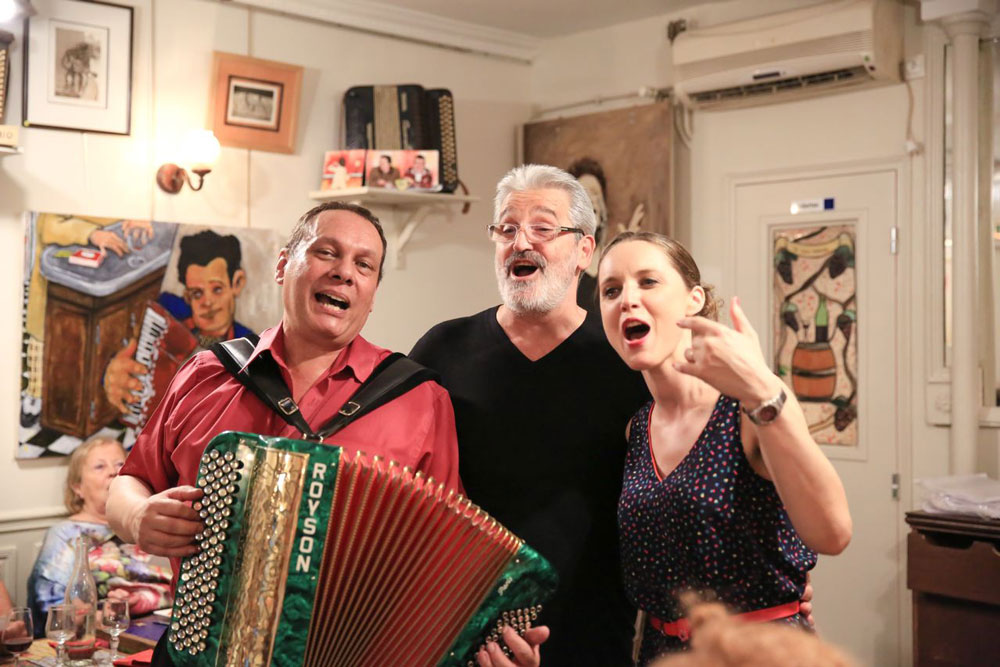 Edith Piaf nights are always a blast at Le Vieux Belleville
Bal Musette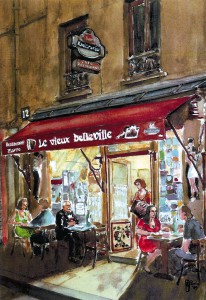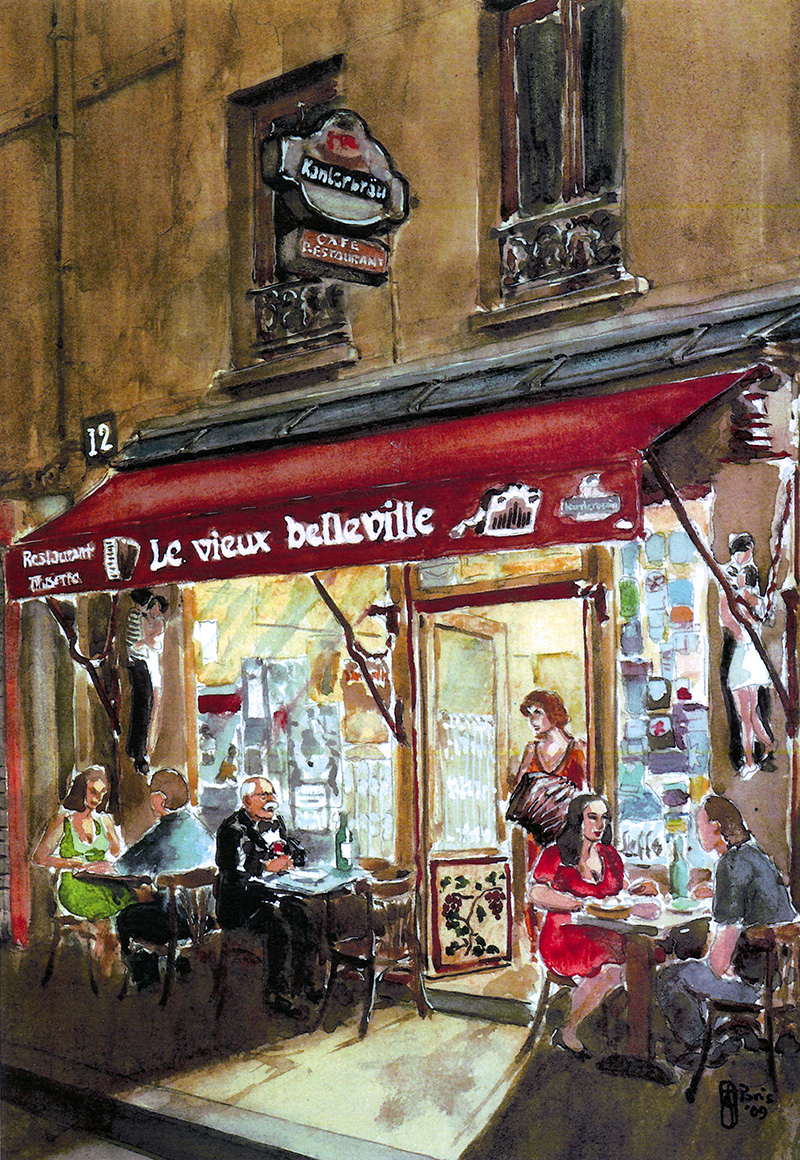 Since 1992, the Vieux Belleville allows you to discover or re-discover the tunes ans popular songs of Paris.
The main idea is to join in one place music, entertainment and great food, all in good hearted "Bistrot" spirit.
The musical soul of Belleville is forever linked to the accordeon and to traditionnal and popular songwriting.
In "Le Vieux Belleville", you will hear all the traditional post war "répertoire", from "La Java Bleue" to Edith Piaf. We sing them all, every night.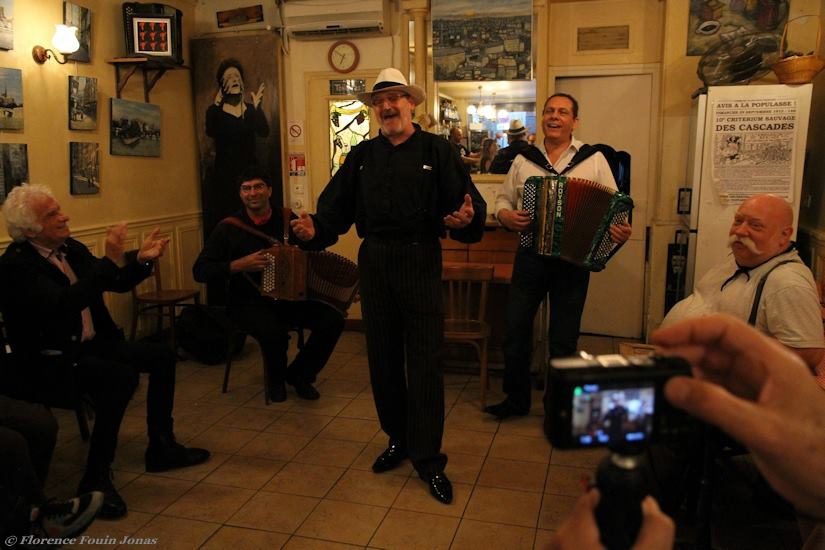 Join us on Facebook
Practical informations
Le Vieux Belleville is open every day excepting sundays. For lunch, from 11 a.m. to 15 p.m., mondays to fridays.
Musical evenings on tuesdays, thursdays, fridays and saturdays, from 20 p.m. to 2 a.m. Upon request, musical evenings can be arranged on other days.
Make a reservation by calling the (+33)1 44 62 92 66
or using the contact form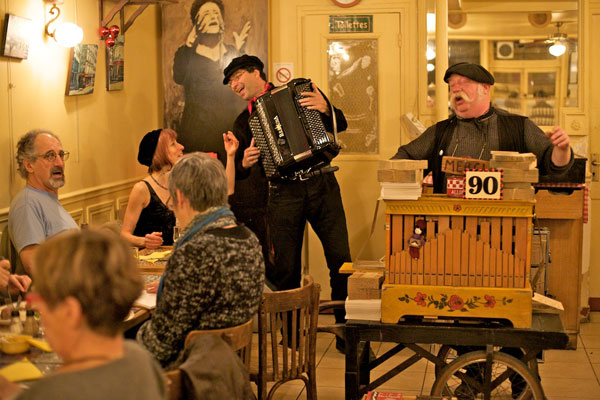 Social networks

Awards